During most of the nineteenth century and the early decades of the twentieth century, Apalachicola was one of Florida's most important Gulf Coast ports, first (1830-1860), as a major cotton trading center; and later (1870-1930), as a lumber producing and seafood processing center.
The Apalachicola Historic District, listed in the National Register of Historic Places, includes most of the 1836 town plan and a remarkable concentration of nineteenth and early twentieth century buildings, both residential and commercial.
Little is known about the town of Apalachicola (originally West Point) before 1825, but maritime trade was sufficient for it to be named a United States customs district in 1823. Six years later, it was incorporated as a city.
Apalachicola owes its early prosperity to its strategic coastal location at the mouth of the tri-river system (Flint, Chattahoochee, and Apalachicola) which extends hundreds of miles north into eastern Alabama and western Georgia. Before the Civil War, downriver cotton trade from these rich cotton-producing areas dominated the economy. Apalachicola became Florida's largest cotton port and the third largest on the Gulf behind New Orleans and Mobile.
Because of its location, a local fishing industry has always been an intrinsic part of Apalachicola. Fish and oysters, along with locally processed sponges, were marketed in the town since its earliest years. The seafood industry continues to present day, along with tourism.
For the authentic visitor experience it offers, Apalachicola is considered a Distinctive Destination by the National Trust for Historic Preservation.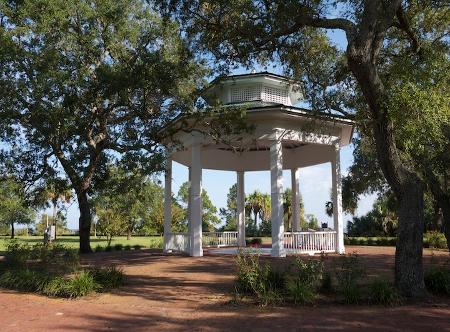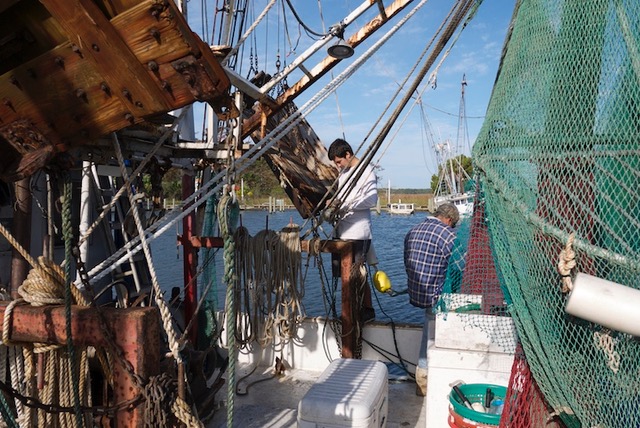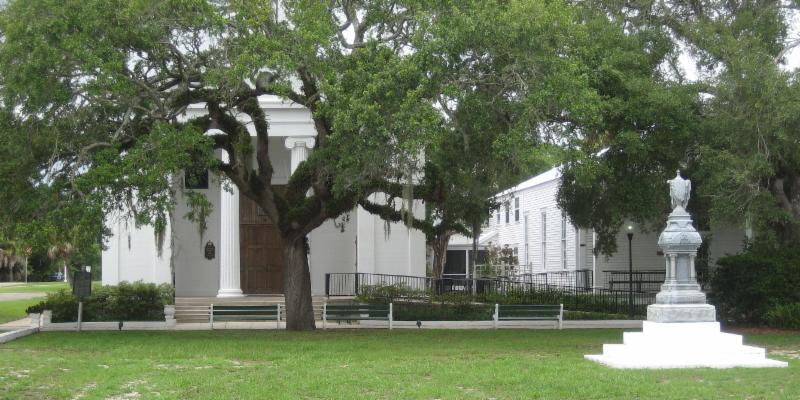 For almost three decades, Trinity Episcopal Church has hosted the Historic Apalachicola Home and Garden Tour. Proceeds from the event are used to maintain and preserve Trinity's historic structures.
Listed in the National Register of Historic Places as an excellent example of Greek Revival architecture, Trinity is one of Florida's oldest churches. First organized in 1835 as Christ Church, the name was changed to Trinity in 1838.
An act of Governor Call incorporated the church on February 11, 1837. John Gorrie, the inventor of the artificial ice machine, was a charter member.
In 1838 the Apalachicola Land Company conveyed a lot to the church vestry, and pews were sold to help finance construction. The church structure was prefabricated in White Plains, New York, and sent by ship to Apalachicola where it was assembled in 1839.
Constructed of white pine with wood peg fasteners, Trinity is believed to be one of the first prefabricated buildings in Florida. The building was consecrated on February 15, 1841.
Rectory
The church rectory is located at the corner of US Highway 98 and 6th Street. George Marshall built the Queen Anne-style home of local cypress and heart pine in 1900 after the ladies guild raised $800.
Benedict Hall
Completed in 1932 and located adjacent to the church, Benedict Hall is named in memory of Rev. George E. Benedict, Trinity's priest from 1916 to 1930.
Trinity Memorial Garden
Sited between the church and Benedict Hall, the serenely beautiful Trinity Memorial Garden provides interment for the ashes of deceased parishioners. A mosaic fountain is a focal point for the walkway of memorial bricks honoring departed loved ones.